5th EASN Association International Workshop on Aerostructures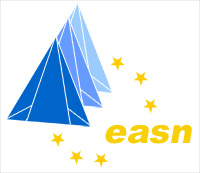 The EASN International Workshop, which for three days each year gathers a significant number of representatives from the European Industry, Academia and Research Community, will take place on the 2nd, 3rd and 4th of September 2015 at the premises of the University of Manchester, UK. This major dissemination event, which aims to offer its participants a unique opportunity to network and interact among relative audience and to communicate the latest advancements, this time in the field of Aerostructures, it is co - organized by the University of Manchester and the EASN Association and it is endorsed by the Royal Aeronautical Society.
Up to now, about ten on - going Aerostructures related projects have already "locked" their participation, most of them with dedicated project sessions. In this respect, the 5th EASN International Workshop is expected to foster the cooperation and interaction between them on a multidisciplinary basis serving as a forum to exchange novel and innovative ideas for future research. In parallel, experts from several accredited institutes have confirmed their participation in the EASN Workshop's Scientific Committee representing the European and International research community. During this event, the General Assembly meeting of the EASN Association will also take place.
More information about the workshop will be posted on a regular basis on the EASN website as well as on the 5th EASN International Workshop minisite.
Interview with ACARE chairman Peter F. Hartman (KLM-Air France), assisted by Ruben M. Ablas and Michiel Q. Laumans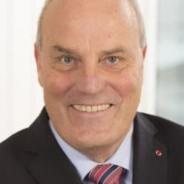 Peter F. Hartman, chairman of ACARE and Vice-Chairman Air France KLM, evaluates the ACARE goals and long-term strategy, appraises the potential role of Academia on realizing these goals, as well as expresses his views on the new set-up of the Horizon2020 Programme.
Read the full interview of Mr. Peter F. Hartman on the EASN website
Promo – Air Final Workshop – 23rd April 2015, EC premises, Brussels, Belgium

The Consortium of the Promo – Air project is delighted to announce that the project's final Workshop will be held on April 23, 2015 in Brussels, Belgium on the premises of the European Commission. Promo-Air is an initiative funded by the EC which aims to motivate and raise the interest of young Europeans in scientific and technical studies and careers related to aeronautics and air transport. The objectives of the Promo – Air final Workshop are to inform the aeronautical stakeholders about the achievements of the Promo-Air initiative, present the lessons learned from the process of getting in contact with European high-school students and identify a roadmap towards additional actions and policies required for further stimulating young Europeans towards this aim.
The Promo - Air Consortium would be pleased to welcome you to attend and share your viewpoint on the need and means to attract young engineers in the aeronautics profession. Due to the limited capacity of the workshop venue, please send your interest and contact details here.